When it comes to my ultimate holiday location, there's simply no umm's or hmmm's for me. The answer is simple: Mauritius. A lot of people don't know this, but I'm actually half Mauritian, on my mum's side. My grandparents emmigated to the UK before my mum was born. So my nana always told about the beautiful country from where she grew up.
At the young age of around 7, I had the pleasure of finally visiting the land that I grew up hearing about in so many bedtime stories. Due to the fact that I was so young, I definitely feel the growing need to visit again, as the island just offers so much to do and see. Whilst the island is certainly a honeymooners hotspot, there is plenty for solo travellers, or families to explore on the island.
CLIMATE
Also known as Ile de Maurice, the island of Mauritius is located in the Indian Ocean and belongs to the continent of Africa. It enjoys a mild tropical climate, and only experiences two seasons. Due to this, the best time to visit is May to December when the weather is cool, dry, and sunny – Which is perfect for catching a beautiful glow and making the most of what the island has to offer. Think clear water, white sand beaches, and plenty of sunshine.
Source – Solarey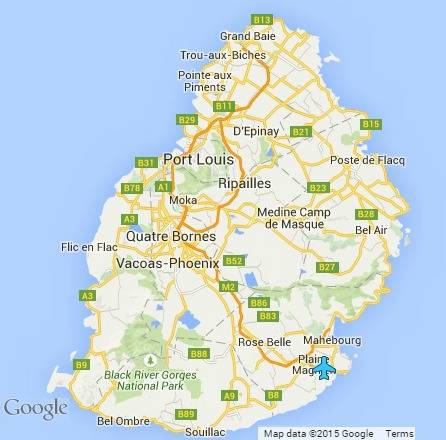 Source – Mauritius Inside Out
CULTURE
Due to the history of colonization of the country, there is such wide cultural diversity throughout the island. Mauritius was successively colonized first by the Dutch, then the French and finally the British, and became independent in 1968. Due to this, the national language of Mauritius is English, but many speak French and Creole. Which is great if you do get a bit scared of heading to a country where you don't speak a word of the language. Mauritians are taught English from very young and practically everyone is fluent.
THE COASTLINE
If you're into beaches, watersports, and boat trips – Mauritius will tick so many of your boxes. From the bright white beaches of Trou-Aux-Biches of the North, to the calmness of the Flic en Flac in the West, there is just so much choice for exploring the island's beautiful coastlines. Trou-Aux-Biches has calm winds and coral reef only short swim away, which makes snorkelling a perfect activity. Mauritius is also a well known diving-destination, plus there are plenty of opportunities to try kayaking, surfing and paddle boarding. So lapping up the beautiful scenery doesn't have to be all about simply lying on a beach.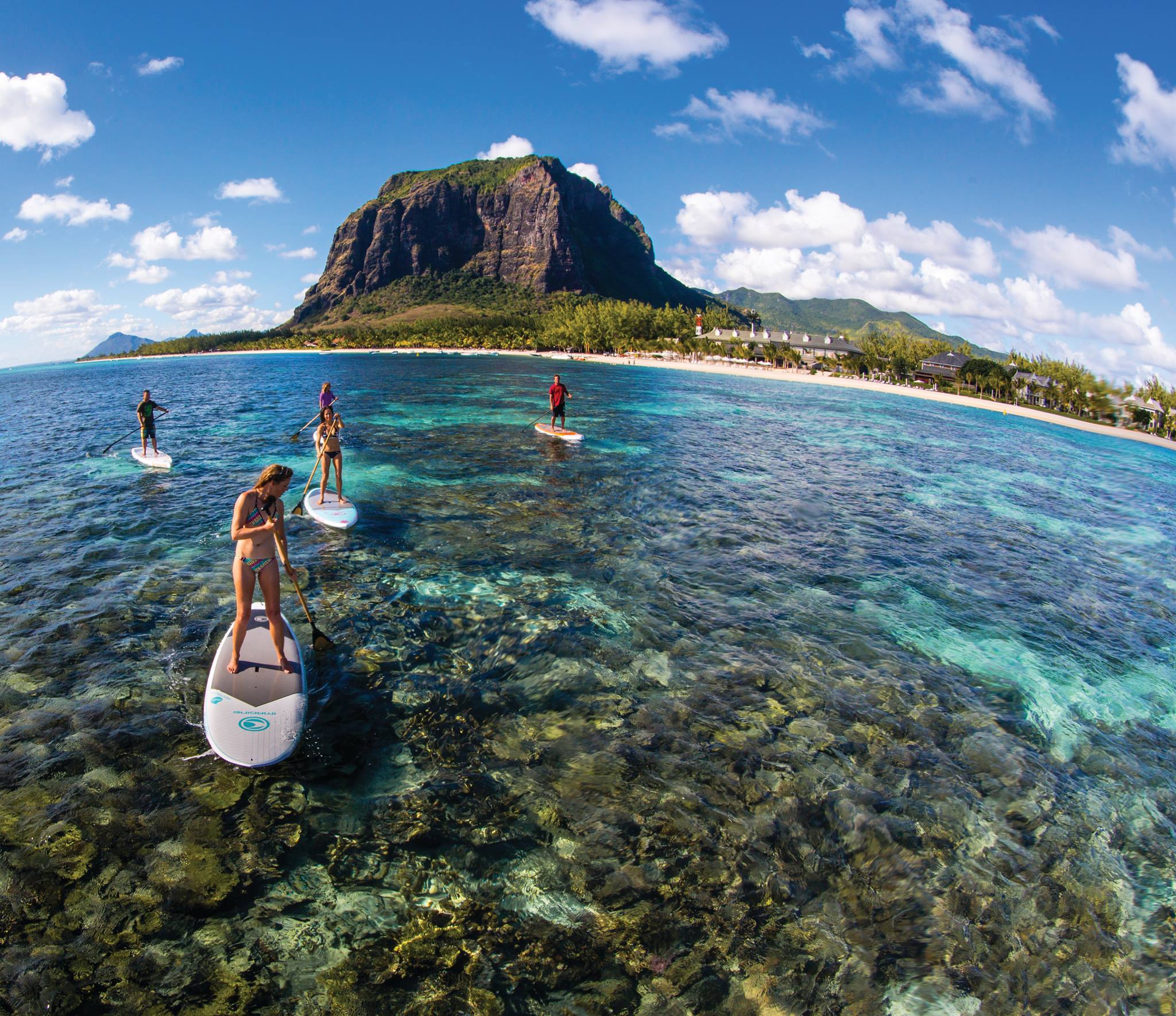 Source – Pryde Club
THE CUISINE
Okay, so let's talk about the seriously good stuff to look forward to – Mauritian food. First off, it's good to know that Mauritians love spicy food, and if there's not chilli already in the dish, there will definitely be some on the side. This is great for some people, but for others (like myself) who don't have that same palette for spicy food, this can be a bit scary. Mauritian people are so understanding for those who aren't as familiar with spice as they are, so if you ask for something mild or without chilli most places will do their best to accommodate you.
My ultimate favourite snack is Gateaux Piments, which is a ball shaped savoury snack made with split peas, onions, and chilli with is then fried in oil – and boy, is it good. These are between mild-medium on the spicy scale and be warned, they're incredibly moreish.
Source – Voyage île Maurice
Mauritians also love their street food and one common dish that you can find served off the back of a motorbike is Dholl Puri. These are split-pea flatbreads that are usually served with Achard (a popular veg pickle made with mustard) and chutney. Alternatively you could order a Roti Chaud, which is usually filled with Grois Pois, a butter bean curry, Rougaille (a tomato based sauce/stew) and fresh pickles. Between you and me, these are my absolute favourite on-the-go choice.
Source – Bruised Passports
You can really see the diverse mixture of cultures when it comes to dining on this island. Popular dishes like Dim Sum and fried noodles originated from the Chinese Culture. Whilst curries like Vindaye share similarities with Indian Cuisine, and are usually made with octopus or fish. The majority of curries are made with seafood as the produce is so fresh, so if you're a lover of seafood you're definitely in for a treat.
Source – Theschrome
Mauritius has a lot more to offer than sparkling coastlines, as the inland part of Mauritius opens up opportunities to hike in the stunning forested hills. There's plenty of jungle-like greenery and breathtaking waterfalls. There are also plenty of trails for mountain biking, if that's your thing, or even if you fancy seeing the scenery in a different way! If you are visiting the centre of the island, it's worth having a trip to the "Seven Coloured Earth" in the Chamarel region, where you can expect to see rippling sand dunes of colour.

Source – Mauritius Attractions
What's your ultimate travel destination?